Facilities Tour
Lakeplace Retreat Center Residences for Men
You will be assigned lodging at The Fellowship Lodge or one of several other beautiful lodging facilities as described below. Every effort will be extended to match your experiences and interests with others having similar living needs.
---
CAMPUS I
The Fellowship Lodge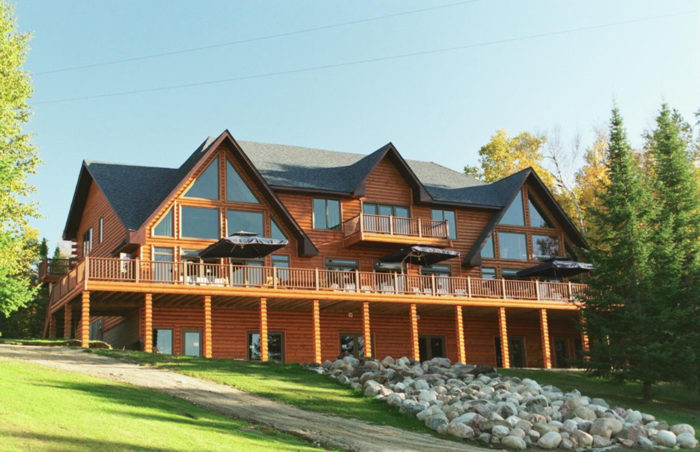 The "state of the art" fellowship lodge houses the men participating in Lakeplace's High Intensity Residential program. Each of the nine bedrooms accommodates two clients and has its own private bath. With in-floor heat and a fireplace room, this facility is designed for your comfortable living through any season. The spacious auditorium and congregate areas open to a one hundred foot deck with a beautiful, picturesque view of the lake.
During the day the auditorium is where educational groups, presentations and group activities take place; in the evening the men use this location as one of three comfortable living rooms to watch TV or videos. The fireplace room is appropriate for more informal discussions or quiet time only. All living areas are designed to be large enough to accommodate the entire men's recovering community. There are three small kitchens and a large community kitchen in the fellowship lodge. You will have the option of preparing your own breakfast or lunch, however, congregate dining for the evening meal is required.
---
The Men's Apartment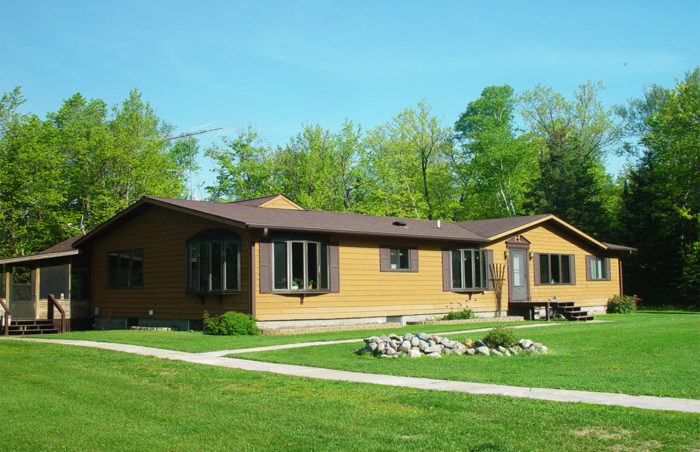 This large "home-style" atmosphere provides a more intimate living for eight men on the upper floor. Bedrooms are private for no more than two persons. There are two gathering areas as well as a dining room for your breakfast or lunch.
This facility also includes a separate complete walk-out apartment accommodating four men.
---

The Retreat
This is the original Lakeplace lodge. As similar to the Fellowship Lodge, this facility has a beautiful view overlooking the lake. As many as seven men are able to share this four-bedroom more resort-style accommodation.
---
CAMPUS II
Bev's House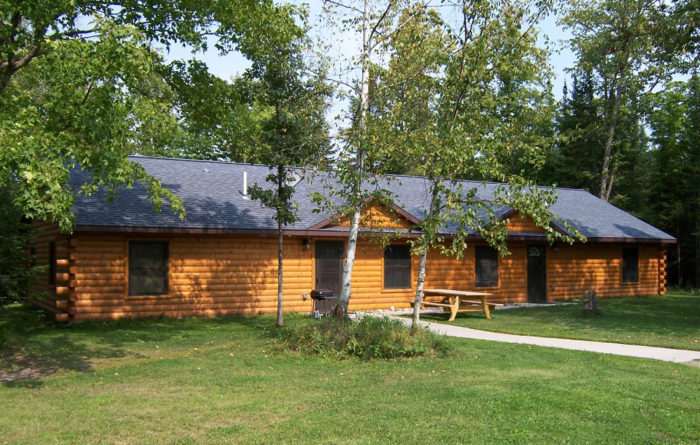 This facility overlooks the lake and features apartment-style living with four men per apartment. Each complete condo has two bedrooms and two bathrooms. The combined kitchen and living areas are more than adequate.
---

Joy's House
This large home provides a more intimate living for only three men. This home is named in honor of Joy N.; the Lakeplace Clinical Supervisor, having over thirty-five years of experience in our field and passing away in 2014 with forty-three years of continuous sobriety.
---
 
The Dee Home
Lovingly referred to as "Mama Dee", until her retirement in 2018, she had been an on-site Lakeplace Facilities Manager for 30 years. The Dee Home features three bedrooms with more than adequate space, amenities, and living areas to comfortably accommodate up to five men.